Worldwide suffer from chronic heart failure 1
US citizens suffer from heart failure
Of hospitalization in people over 65 2
1. Groenewegen A. Epidemiology of heart failure. Eur J Heart Fail. 2020
Multi-parametric remote monitoring
Multi-parametric remote monitoring coupled with educational support reduces the number of days lost to hospitalization and decreases total mortality by 30% 3
3. Koehler F. Efficacy of telemedical interventional management in patients with heart failure (TIM-HF2): a randomised, controlled, parallel-group, unmasked trial. Lancet. 2018.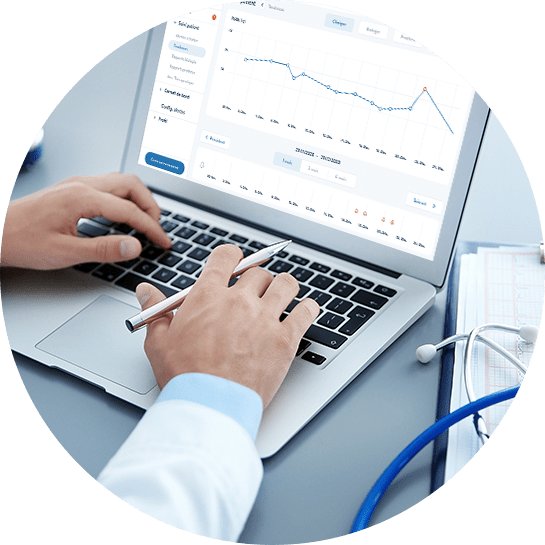 Careline solution : Multi-parametric remote monitoring
At least 3 supports available
Up to 19 parameters remotely monitored: clinical parameters, automatic import of biology, parameters transmitted by Medtronic cardiac devices
Partnership with the IHU Lyric in Bordeaux
Research on heart failure prediction algorithms
News from CareLine Solutions
Remote monitoring of pacemakers is too often perceived as optional and of low medical interest. The authors of this review dicuss, based on scientific publications, that the lack of remote monitoring is a missed chance for patients implanted with a pacemaker. Medtronic pacemakers are fully compatible with the CareLine solution as transmissions are integrated in the CareLine platform.