A unique partnership in the medical devices
CareLine Solutions is proud to announce its partnership with Medtronic, a world leader in cardiac devices, improving the heart failure care pathway.
Headquartered in Dublin, Ireland, Medtronic is a world leader in medical technology, services and solutions. Medtronic employs over 90.000 people in the word, servicing physicians, hospitals and patients in over 150 countries. The company is committed to work together with partners across the world to advance healthcare together.
This partnership completes our heart failure remote monitoring solution further. In addition to clinical parameters, blood samples and symptoms, the CareLine platform now integrates data transmitted by Medtronic cardiac implanted electrical devices (pacemakers and defibrillators) such as patient activity, indicators of pulmonary volume overload and arrhythmias. The healthcare professional may choose which alerts to receive for each patient.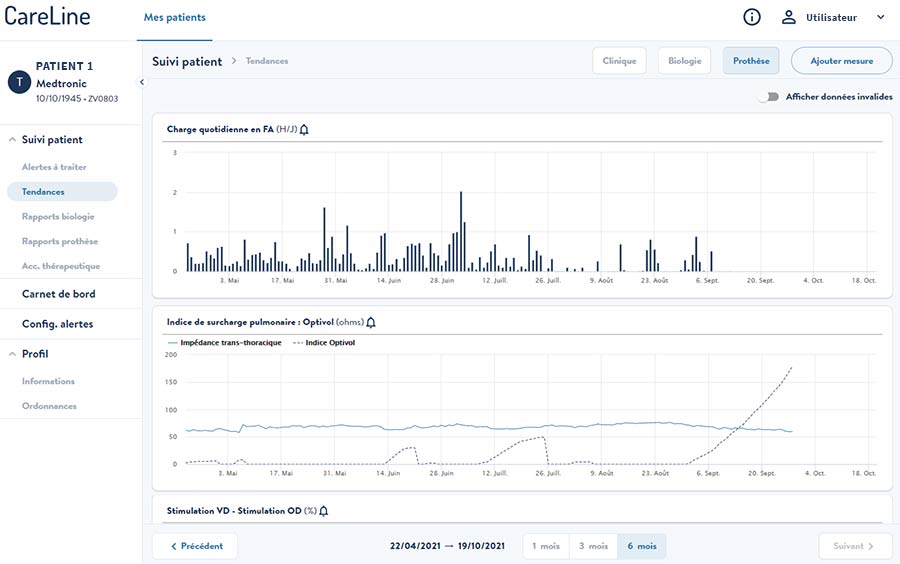 As stated by Florence Dupré, president of Medtronic France, " This partnership enables to offer the various heart failure professionals, a highly qualitative solution to ensure optimal care of patients with heart failure".
Our shared goal is to optimize outpatient management and to improve medical support through innovative technology. Our mission is to identify patients at risk of cardiac decompensation more quickly and to avoid hospitalization by promoting management at the patient's home, which will also reduce hospitalization costs for healthcare institutions.